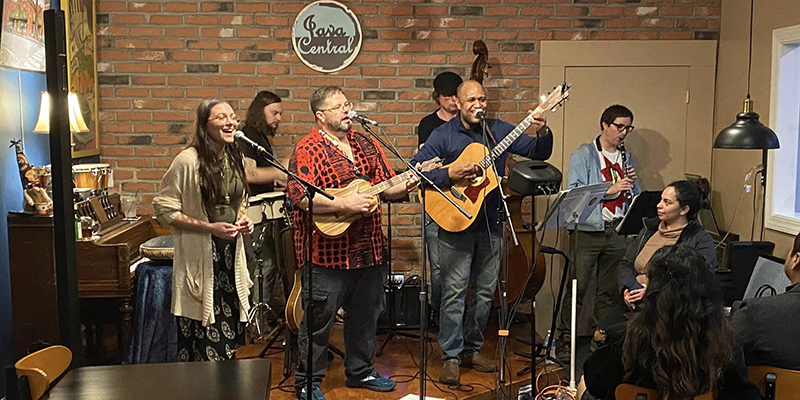 DAVE HAWKINS and MICHAEL RONDSTADT – National singer/songwriters – guitar and cello
Nashville Touring artist singer/songwriter Dave Hawkins has been touring and recording professionally since 1976. Since his early career around Columbus, Ohio, Dave has expanded his core repertoire to Americana – country, roots rock, folk, and other styles. Dave has performed and recorded with such international stars as Sam Bush, Aoife Clancy, Ian Anderson (Jethro Tull), and Peter Yarrow (Peter Paul & Mary), he loves the intimacy of smaller venues.
Michael G. Ronstadt (cello) is a national recording artist who is an adept multi-instrumentalist, vocalist and composer, captivating audiences throughout North America for over two decades. Ronstadt traverses a mélange of musical styles that range from anywhere between folk, jazz, classical, Americana and the wildly ethereal. Nephew of Linda Ronstadt, Michael brings a rich musical heritage and absolute knack for
improvising.